Safety measures for liquid laundry detergents in soluble capsules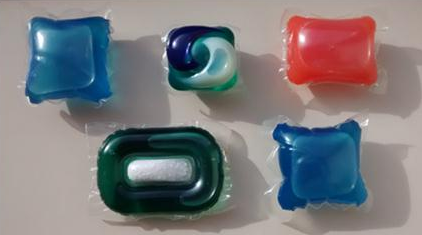 Commission improves safety of consumer detergents
The Commission has adopted a Regulation on additional safety measures for liquid laundry detergents in soluble capsules. This is in response to recent poisonings of young children in the EU due to handling such capsules. These poisoning incidents occurred more often and were more serious than incidents with detergents in traditional packaging.
The proposal aims to reduce the number and the severity of poisonings through additional requirements: to include a bittering agent on the soluble film to deter children from putting the capsule into their mouth and to make the packaging more difficult to open for children. In addition, the packaging is to display warnings to alert parents and child-care providers that such products have to be kept out of reach of children.
The detergents industry will complement this initiative with a voluntary programme on raising awareness and applying measures to all detergents in soluble packaging. The Commission is also leading a global awareness activity at OECD level on the risks posed by liquid laundry detergents capsules.